ABOUT ME | CHAPLAINCY | ARTWORK | APPAREL | BLOG | BOOKS | MEDIA |

A Dynamic Visual Tool to Aid when Sharing the Gospel.
Ever felt like you needed a set of visual cue cards that would also be helpful to keep your audiences attention while sharing the Gospel with them? Well here is something that might just do the trick.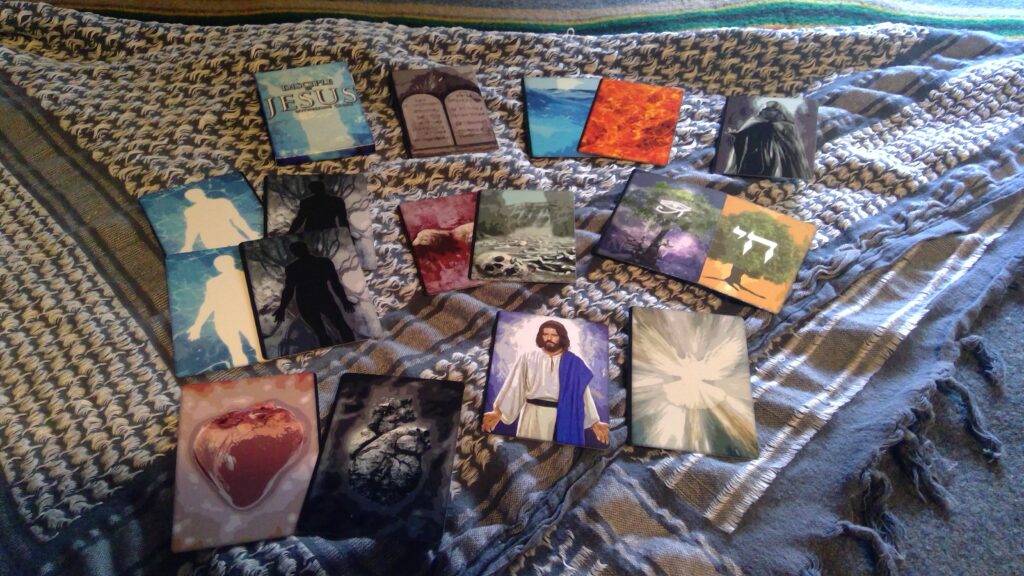 ⬐ ORDER CARDS HERE FOR $7.99 ↴
http://www.thegamecrafter.com/games/disciple-of-jesus-witnessing-cards
Detailed Instruction Video on How To Use The Disciple of Jesus Witnessing Cards to share the Gospel.
COMING SOON
The Disciples of Jesus Witnessing Cards were designed after the TLR Witness Cards (https://thelastreformation.com/witnesscards/).