Since 2018 I have been designing my own line of impacting Christian t shirts with Bible verses for Disciples to openly proclaim their Faith in the LORD Jesus Christ in these Last Days. I am honored to be able to design bold Christian content that is Thought Provoking as well as promote Conversation, Conviction, Repentance, Faith and Holiness. Check out my DISCIPLES of JESUS Shop Here ↴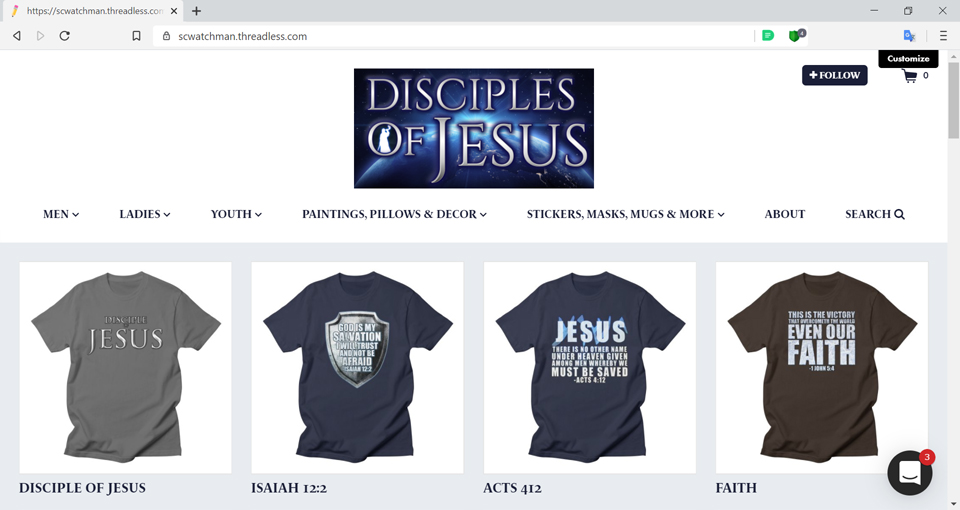 I also design Long Sleeve T-Shirts, Tanks, Sweatshirts, Hoodies, Face Masks, Magnets, Stickers, Greeting Cards, Mugs, etc.

Contact Me if you would like me to create a Custom designed item just for you.
Contact Me if you would like me to design an embroidered Ball Cap for you. I charge a flat rate of $50 per design.